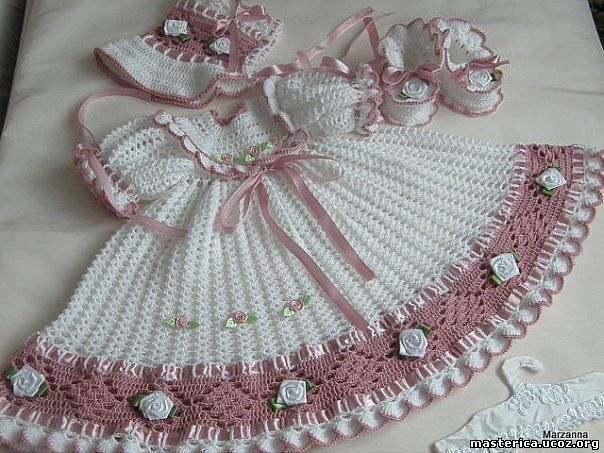 Yubochka dresses for newborns The
skirt is knitted inseparably from the coquette, as its sequel.
See the picture.
The sequence is from the top down: the
row into which the ribbon is drawn a
row of columns without the crochet (sb)
series - * csn from sbn, 2 cd, csn from the same sb, skip 2 sb, repeat from *
row - into the arched 2 gn * ssn, 2 in, 2 csn), in the next arche from 2 vp repeat from *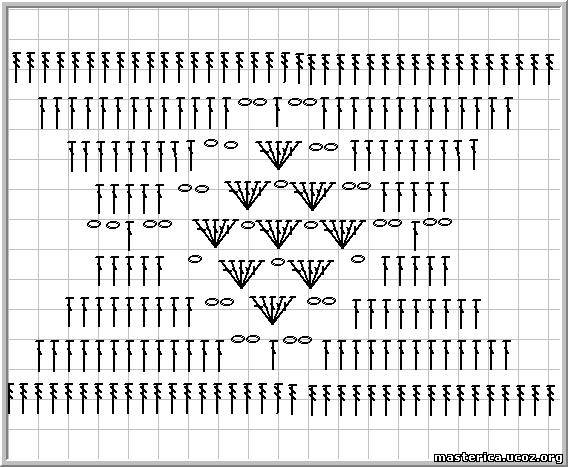 Remove the dimensions from the baby's head, respectively.
The visor is crocheted with columns with a crochet, and the back part - the back of the head - can be the same pattern as the skirt or also the columns with the crochet.